The last couple of weeks Mr. Sangiovanni's art students have been working on their world famous Sock Monsters.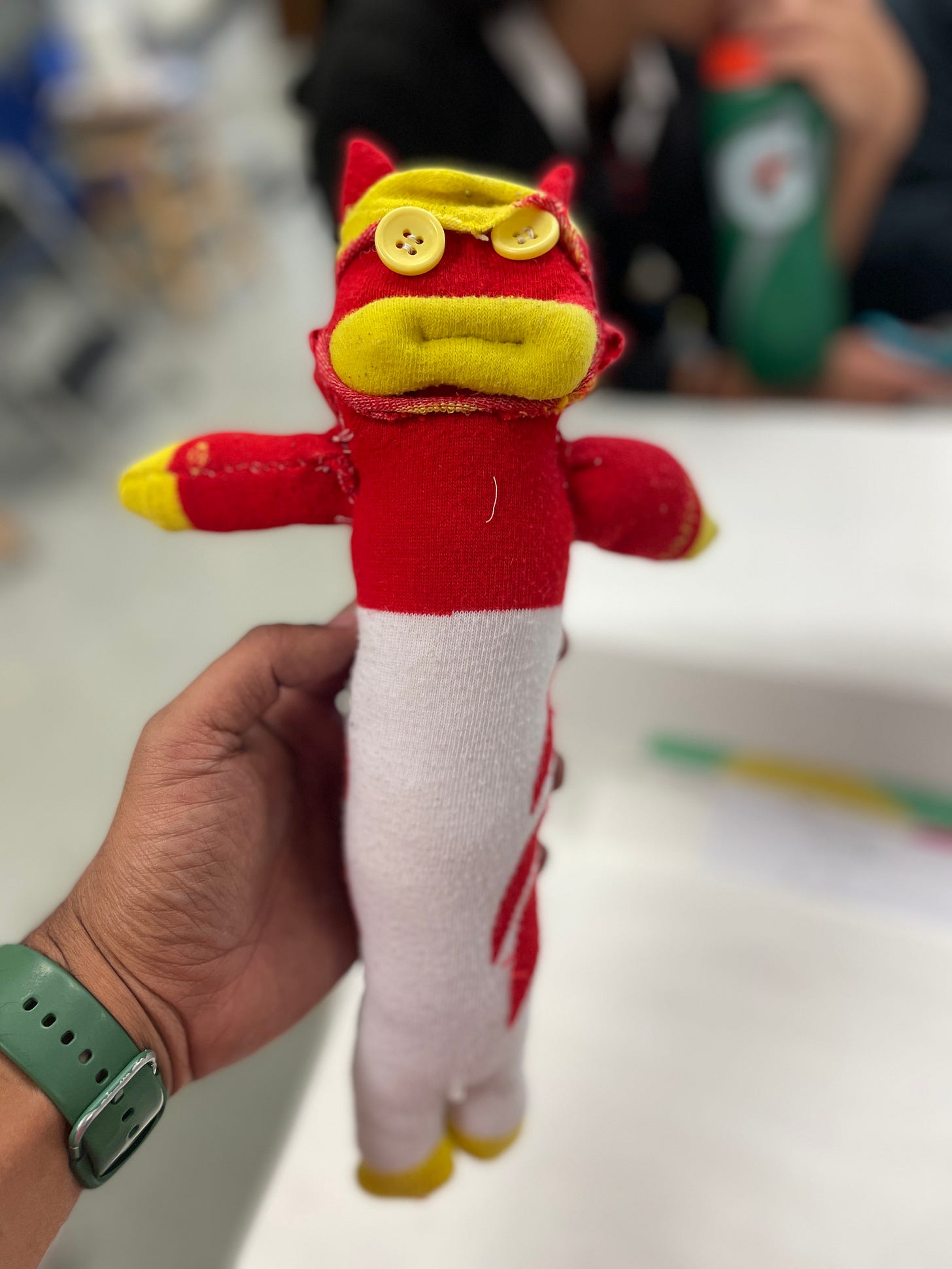 The students take a regular sock and turn it into a little plush creature.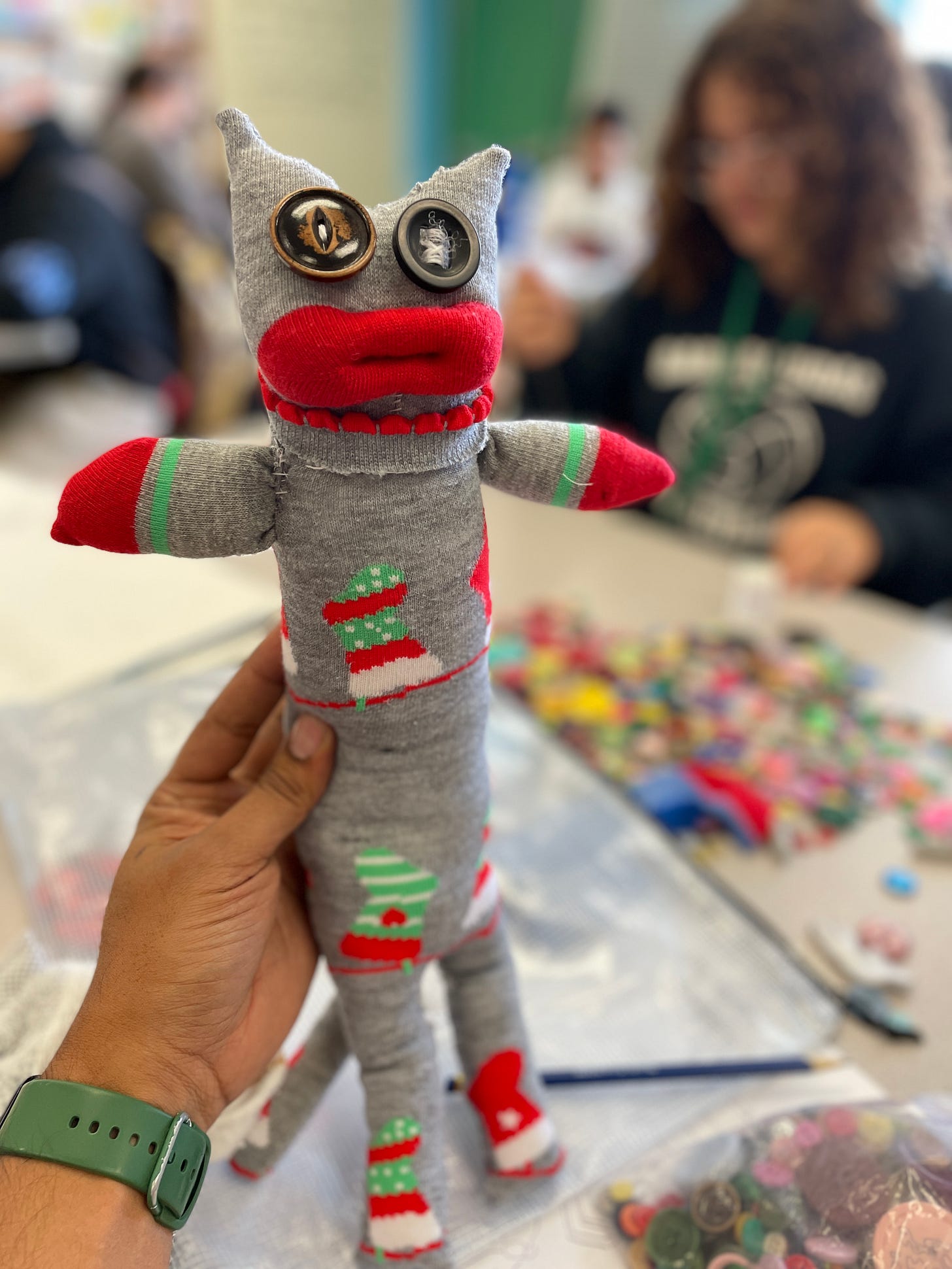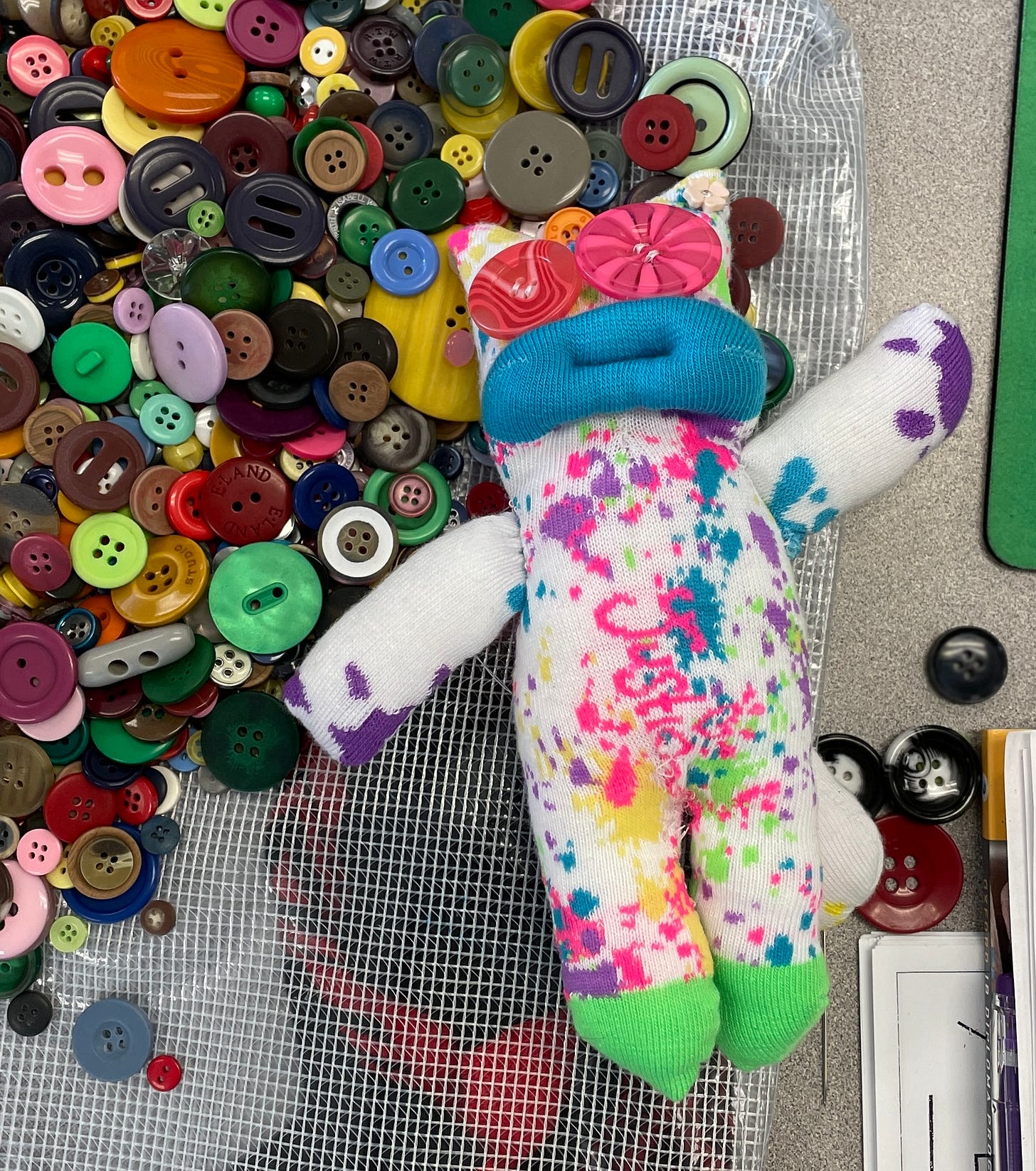 The lesson teaches the student to think outside the box. Taking something as ordinary as a sock and to make it into something that most regard as cute and endearing.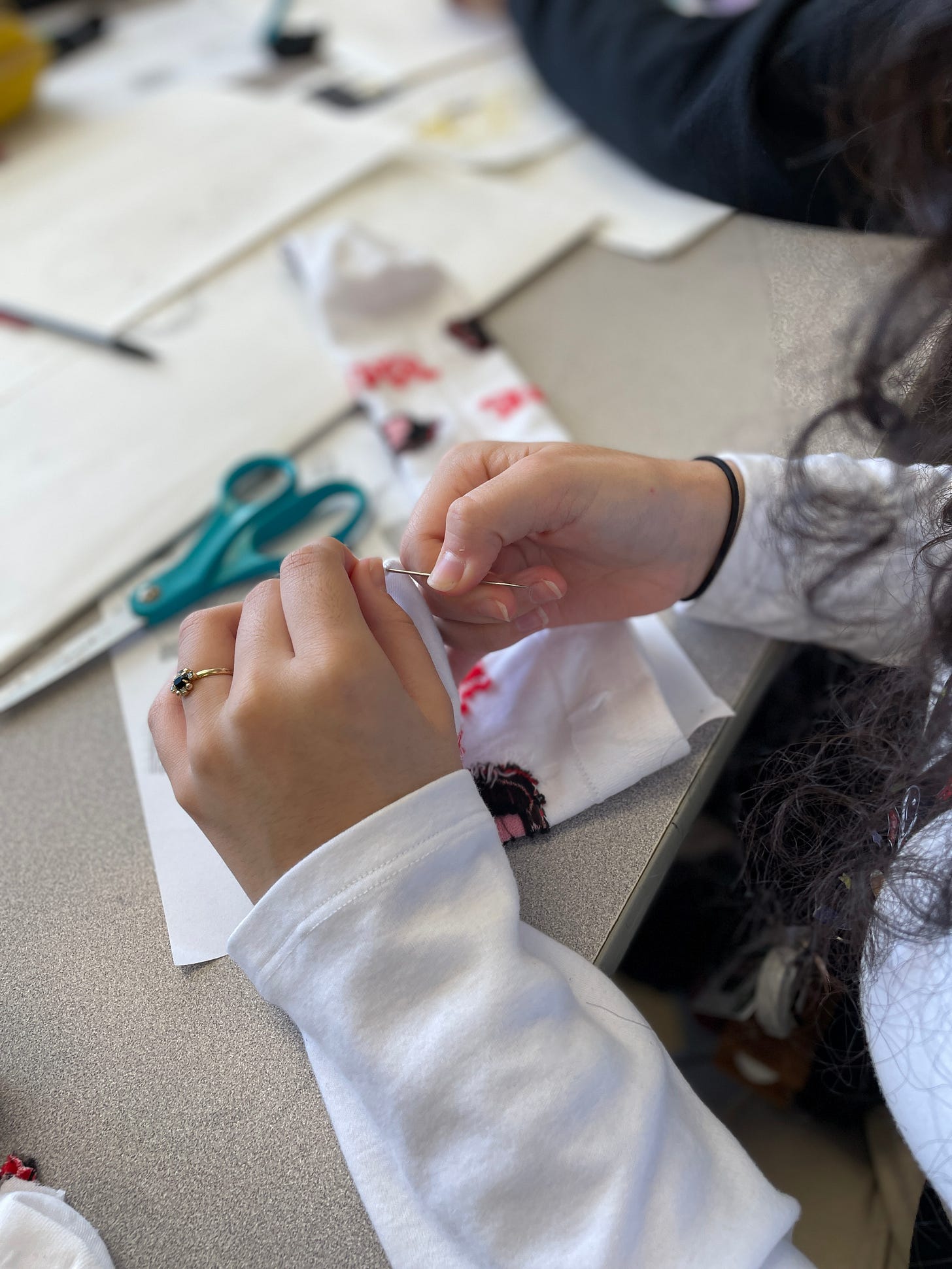 It also teaches the students basic skills. Such as sewing. Cutting. Making mistakes and going back and fixing those mistakes.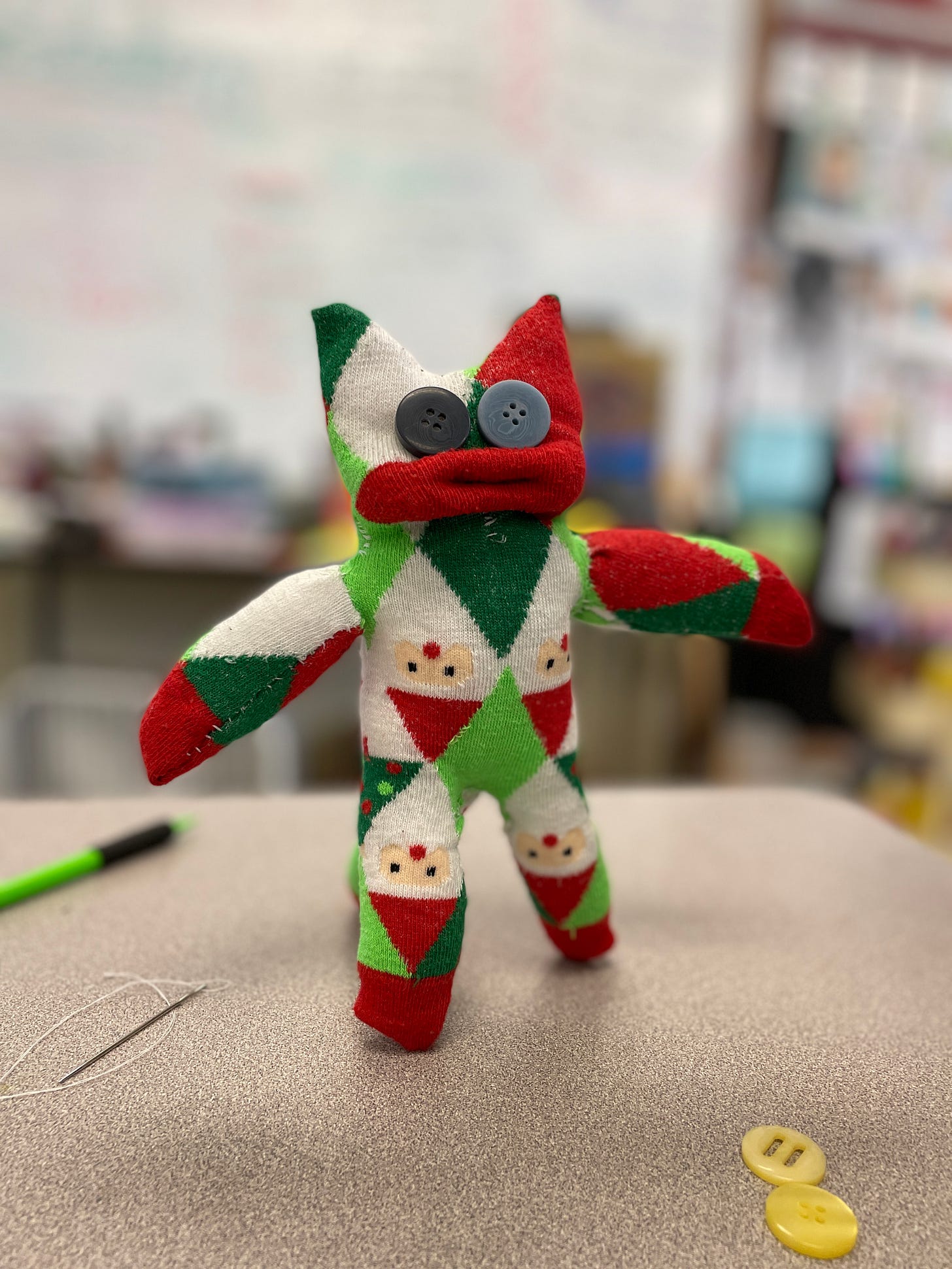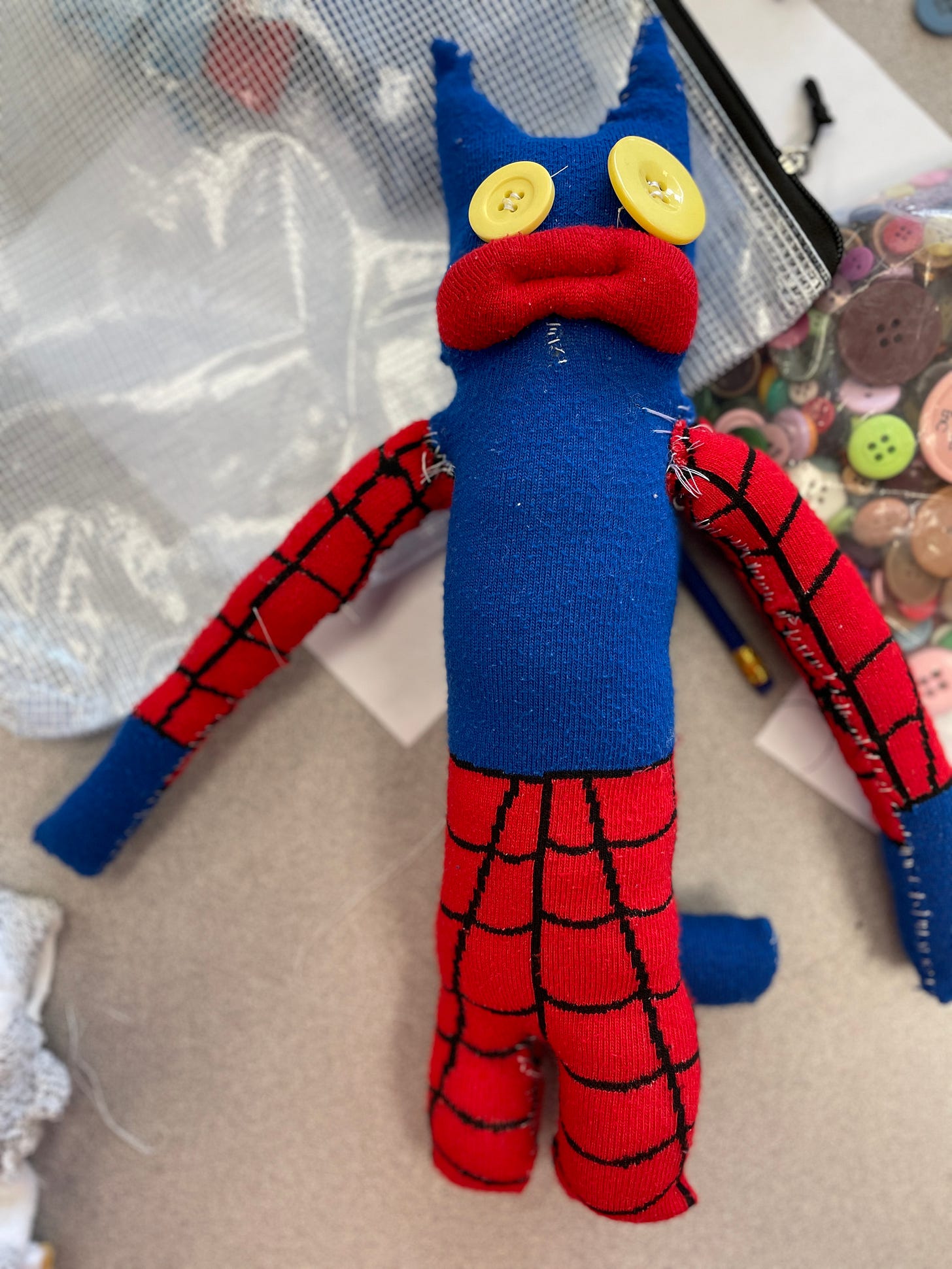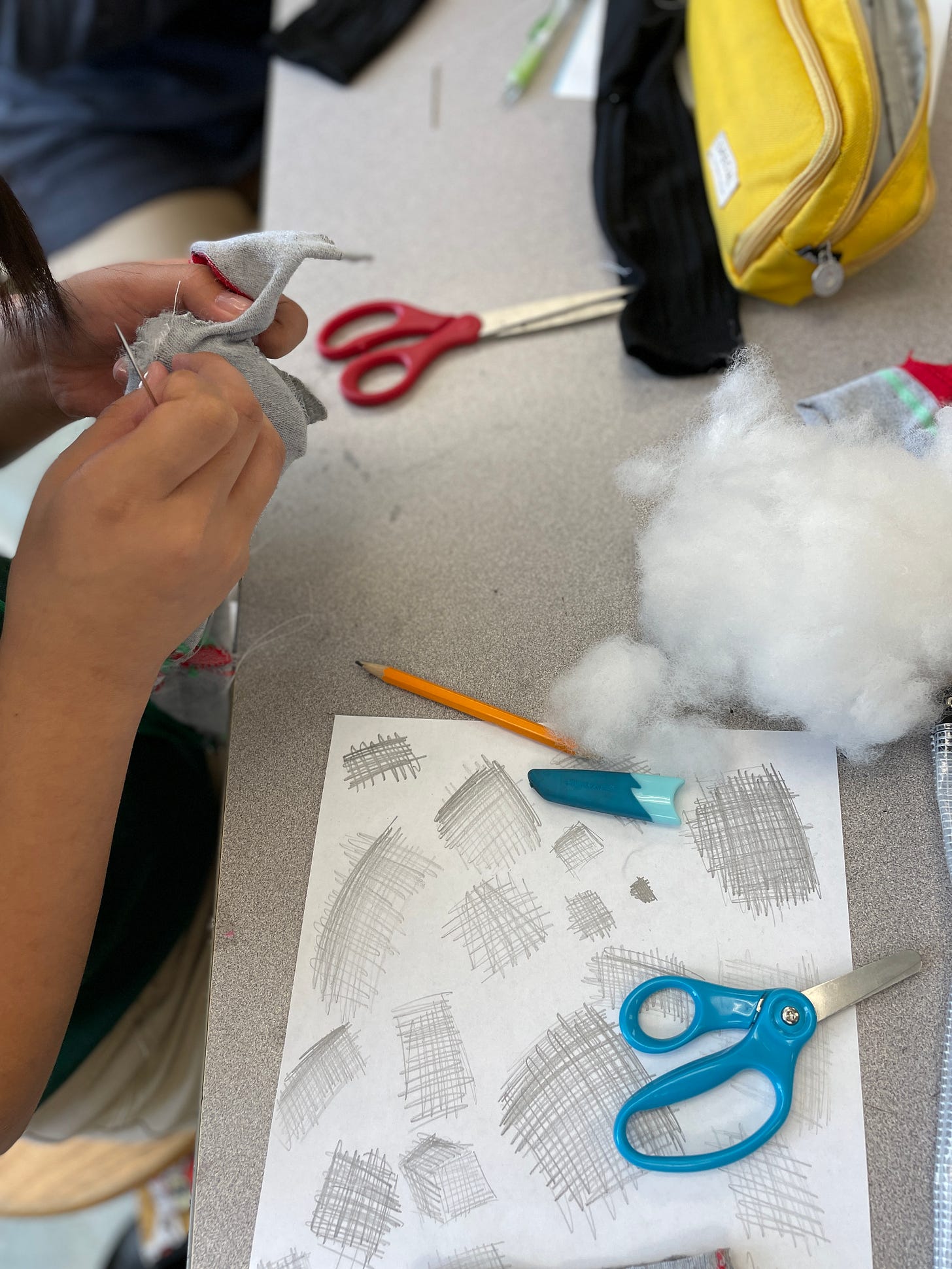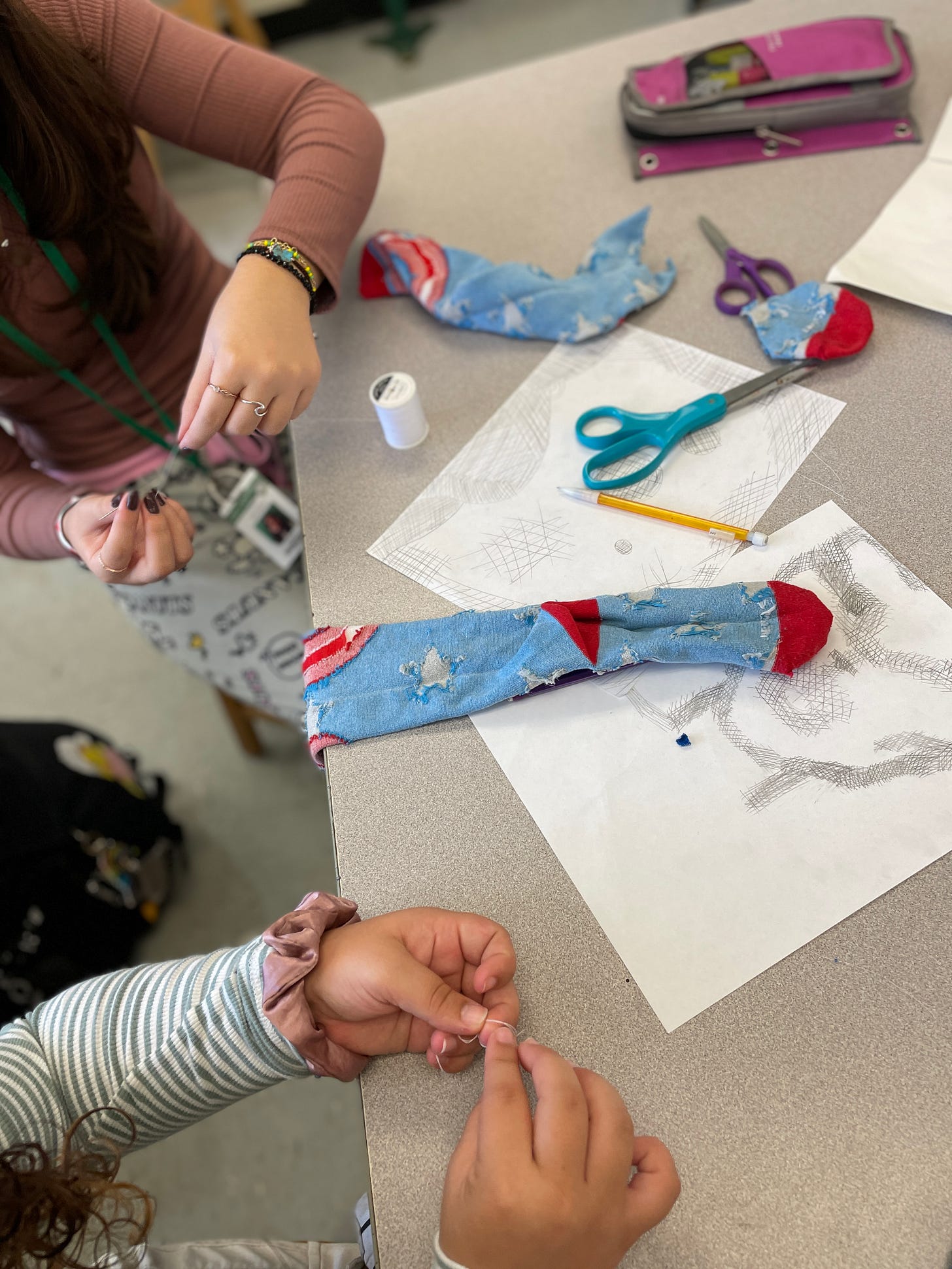 Students also helped each other out.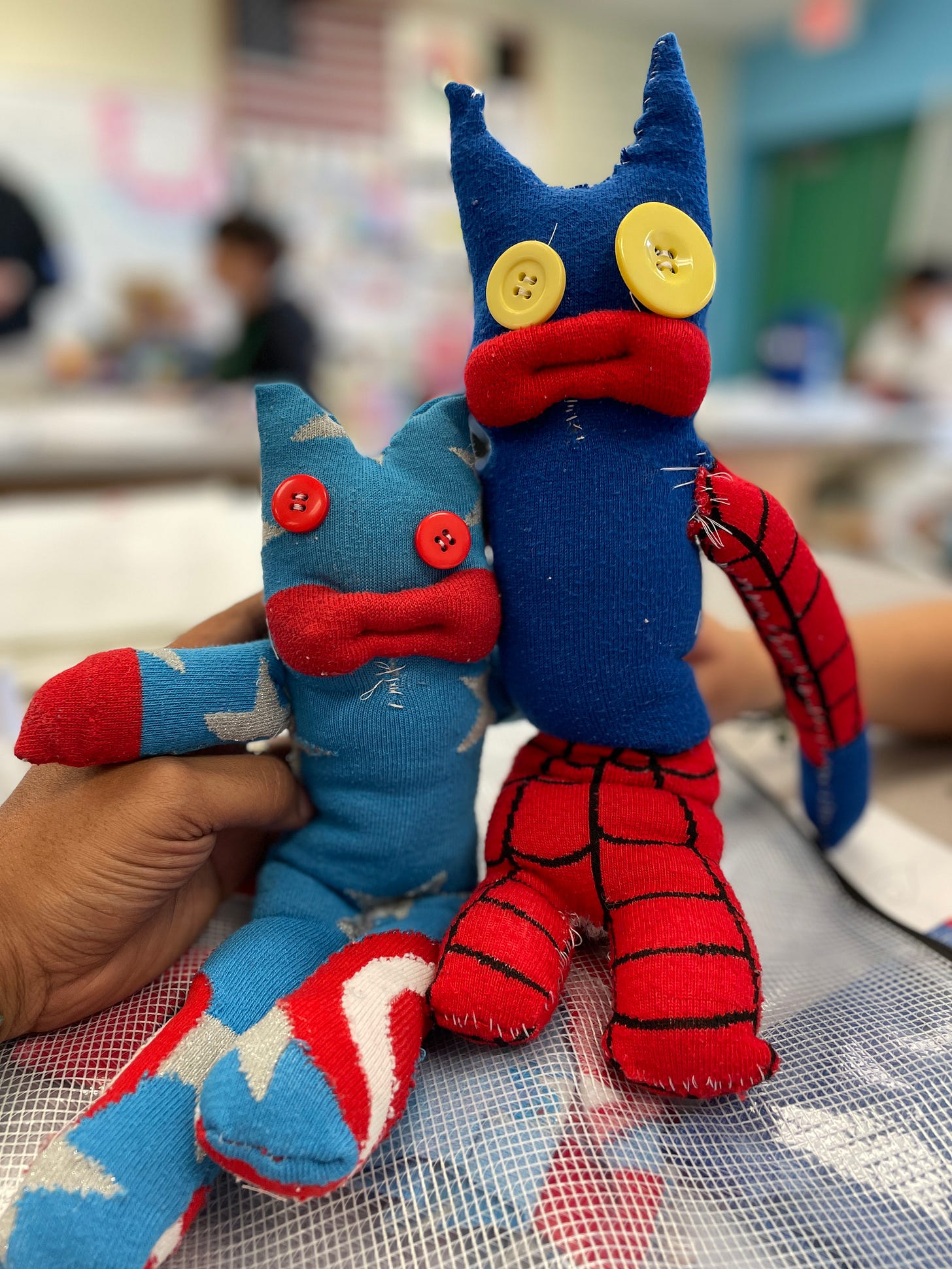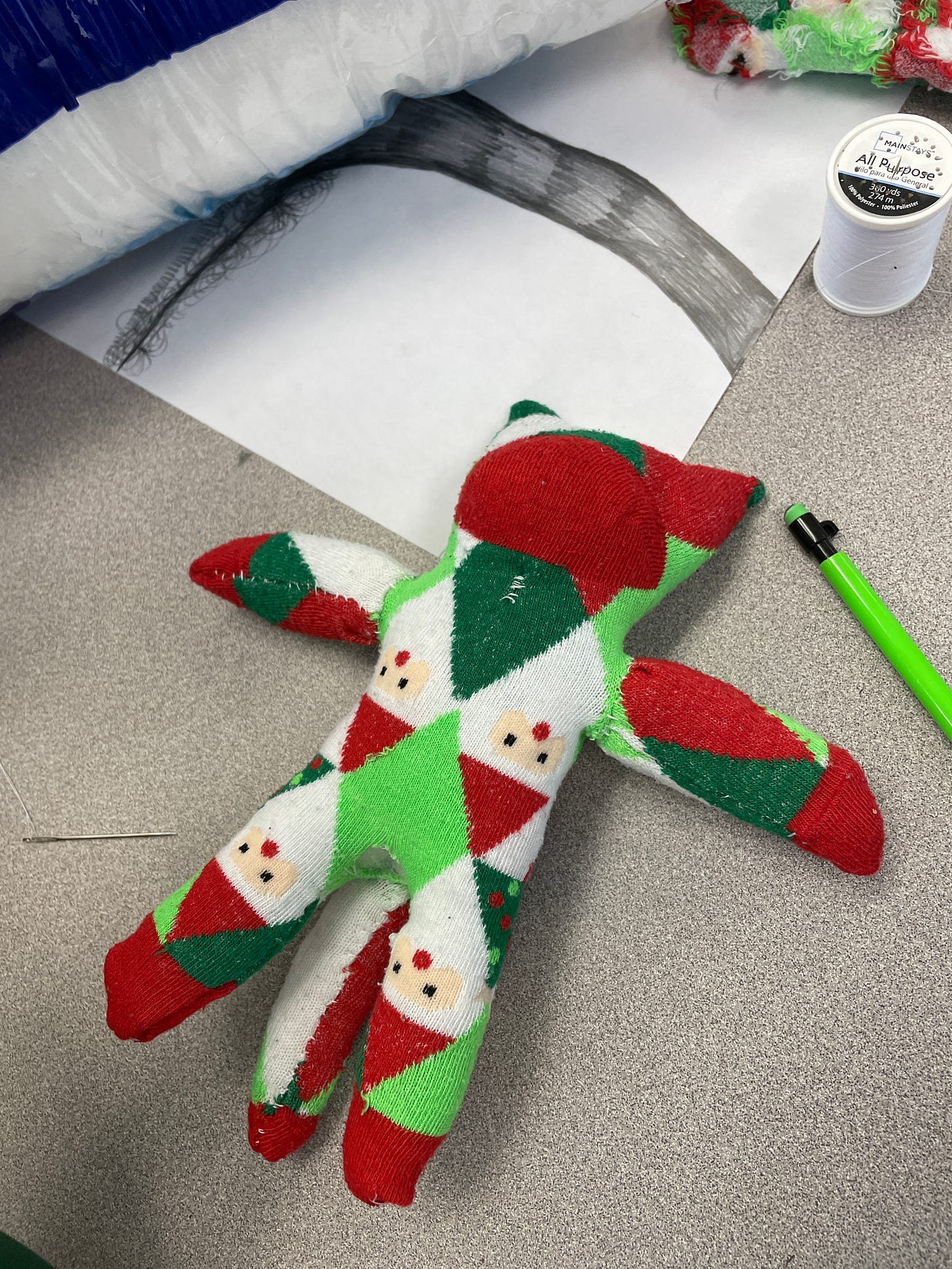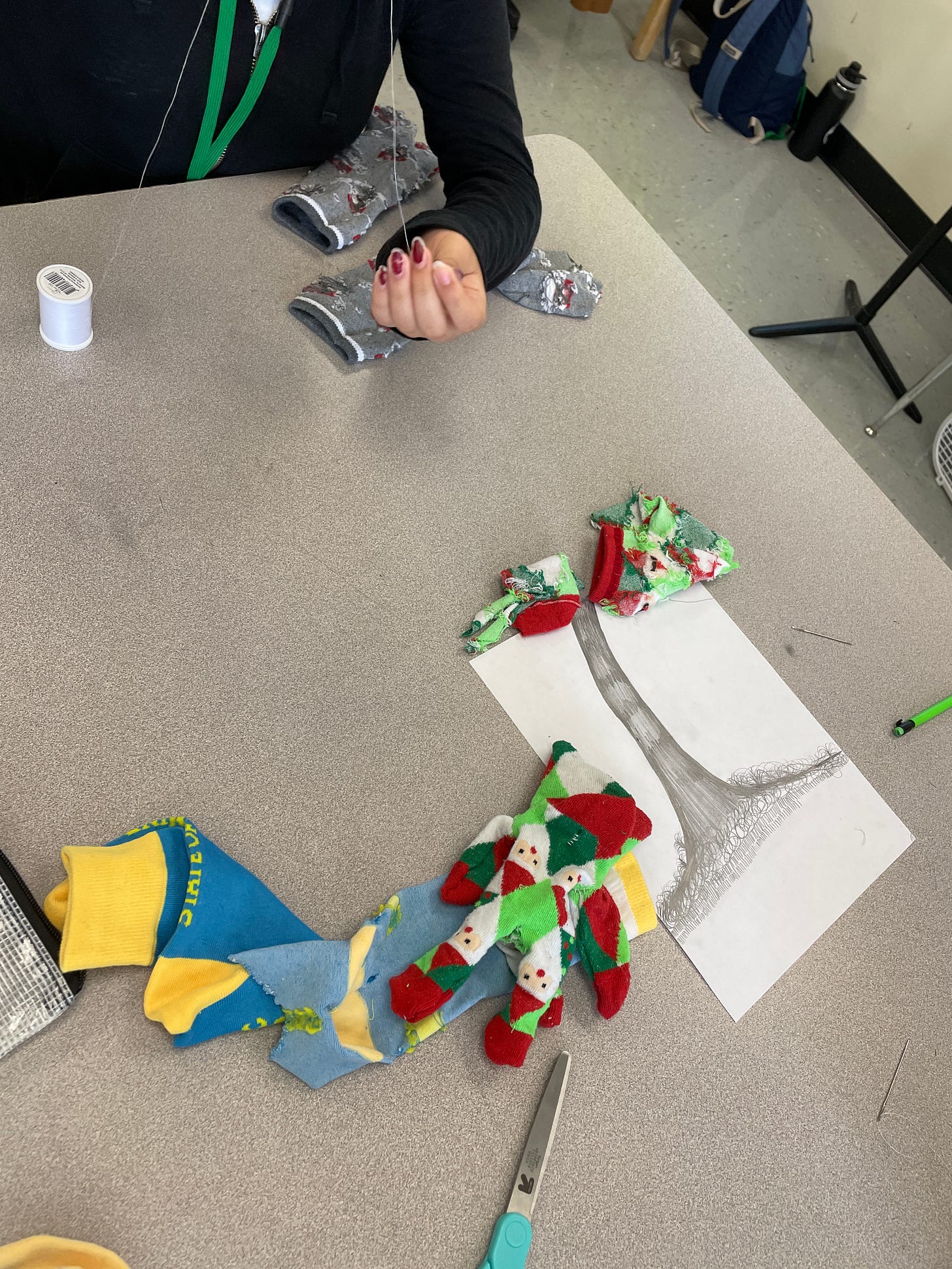 Once finished the students will give their creature a name and create a short story for each of their creatures.